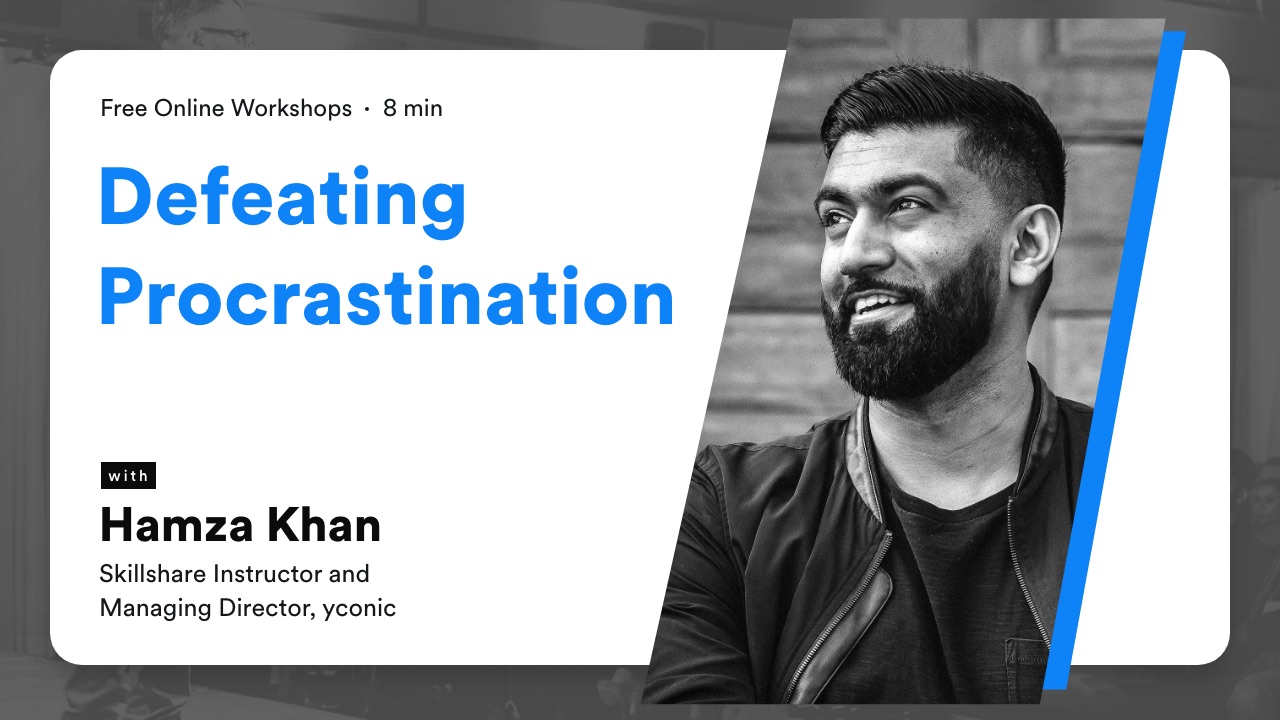 Procrastination is a serious skill that tends to work…until it doesn't. And considering how common it is among students, it's surprising there aren't more classroom resources to help you be more productive and avoid procrastination entirely.

Award-winning speaker, Skillshare instructor, and yconic Managing Director, Hamza Khan, speaks about proven productivity hacks to help you get more done and the strategies you can use to defeat procrastination and focus better.

It's all about time, energy, and attention. To find out how these elements work together, watch the exclusive video workshop below. Or put it off and tune in later—that's fine too.

While you're here, check out our very own yconic scholarships. You could win $1000!
---